The Goldglass Story
Goldglass Technologies is a global leader in product development, manufacturing solutions and automation control for the glass processing industry. Our vision is to constantly invent new technologies that save time and energy throughout the production process, while creating fully sustainable products for the glass processing industry.
Our company has risen from an almost anonymous family venture to a worldwide success, since the debut of our first painting machine, the M.R.C 2150.
Within a short time, the Goldglass vision became a reality, due to the widespread worldwide interest among glass processing companies in our new and unique automatic glass painting machine. The first machines were installed at some of the leading and most prestigious glass processing companies in Europe, Asia, Canada and the United States.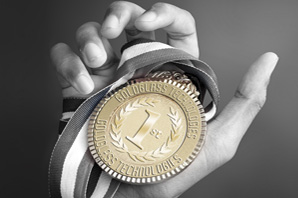 Zami Goldstein, the founder of Goldglass, is an inspiring entrepreneur and a brilliant inventor and machine builder. But first and foremost, his story is a story of love for glass and glass products. Coming from the sphere of electric machinery and automation services, Zami first encountered the world of glass at the end of the 1990's.
His first machines were custom made per client requests and needs. The road to industrial machinery was not far off. Years of professional experience in electric machinery and a love for glass, combined with his profound understanding of the process and technical ingenuity have led him to the creation of revolutionary equipment, fit for glass finishing at any volume and quantity and for every use.
Goldglass is his dream come true: a proven working solution for turning a complex, expensive and unwieldy routine into a clean, easy to use, affordable and economical process.
The bright minds at Goldglass never stop working to create the finest finishing machines in the world. We are always thinking out of the box and formulating unique finishing solutions - this means new products, advanced models, improved functions, impeccable service and every little detail that would make glass finishing smooth, economic, ecological and user- friendly.